MUSIC...

Listen to more
music by
Jack Gibbons
Listen to
Jack Gibbons
playing more
Scarlatti


WORDS...


"Happy at the piano"
Gershwin feature


"The Myths of Alkan"
BBC talk

AND MORE...

JACK GIBBONS on VIDEO
Featured video
Jack Gibbons plays one of his most recent compositions, the Nocturne Op.86, composed April 2010.

If you don't already have the Adobe flash player 9 on your computer you can download it from here.
You can also choose specific video clips by clicking on one of the images below
(more videos can be found on Jack Gibbons' official YouTube account )
---

GIBBONS PLAYS STARS AND STRIPES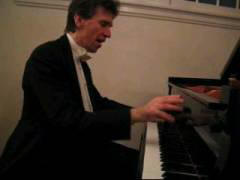 JACK GIBBONS PLAYS PART OF HIS OWN
RECONSTRUCTION OF SOUSA/HOROWITZ
THE STARS AND STRIPES FOREVER
Click on the image above to see a brief video of Jack Gibbons performing part of his note for note reconstruction of Horowitz's famous 1951 recording
JACK GIBBONS PLAYS ALL 3 MOVEMENTS OF ALKAN'S CONCERTO FOR SOLO PIANO
Use the above controls to listen to the different movements of the work.