CONCERTS IN OXFORD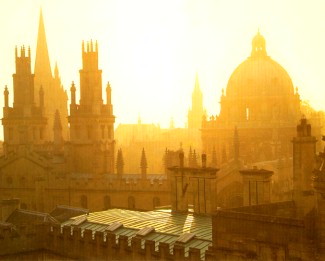 Jack Gibbons has been giving highly acclaimed recitals in the university city of Oxford for 40 years, and his Oxford Summer Piano Series has been running in the city without a break for over 30 years.

For more information please contact Tickets Oxford at the Oxford Playhouse, Beaumont Street Oxford (tel 01865 305305).
www.ticketsoxford.com

---
COMING SOON!!

JACK GIBBONS' CHRISTMAS CONCERT
& celebration of the Winter Solstice

"High spirited and historically informed"
New Yorker


Holywell Music Room in c.1830 (drawing by W.A.Delamotte, engraved by Orlando Jewitt)

---

JACK GIBBONS' CHRISTMAS CONCERT

Tuesday 20th December 2022 at 8PM
Holywell Music Room, Oxford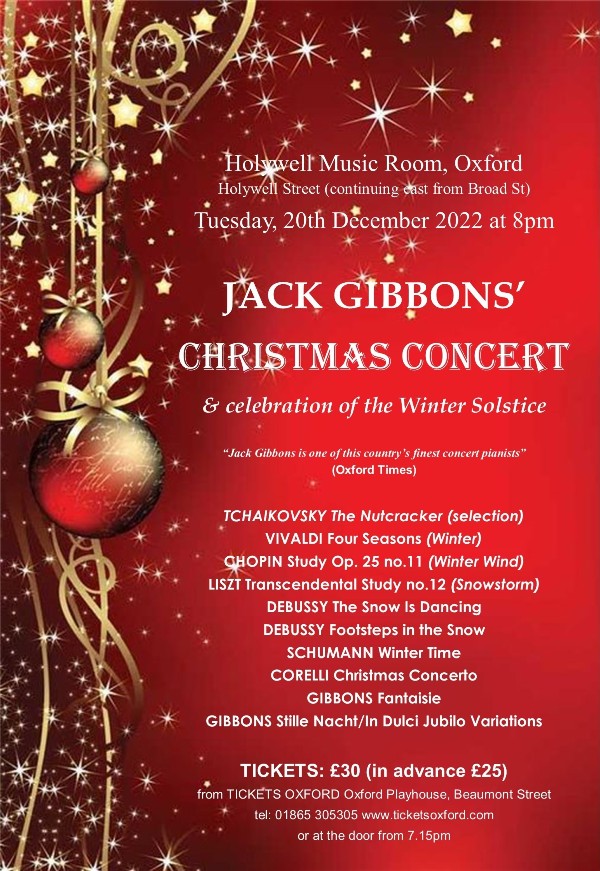 TCHAIKOVSKY (arranged Gibbons) The Nutcracker Suite (selection)
VIVALDI (arranged Gibbons) The Four Seasons (Winter)
CHOPIN Study Op. 25 no.11 (Winter Wind)
LISZT Transcendental Study no.12 (Snowstorm)
DEBUSSY The Snow Is Dancing (from Children's Corner)
DEBUSSY Footsteps in the Snow (from Preludes Book I)
SCHUMANN Winter Time (from Album for the Young)
CORELLI (arranged Gibbons) Christmas Concerto (Pastorale)
GIBBONS Helvetia carols (selection)
GIBBONS Fantaisie Op.116
GIBBONS Variations on In Dulci Jubilo & Stille Nacht

"Jack Gibbons is a unique phenomenon in the musical world of today. Thanks to his virtuosic skills Gibbons can hold an audience in thrall. His concert-giving style is equally attractive: before his performances he talks unassumingly but with great authority from the platform, drawing the listeners into a special relationship."
Humphrey Burton, former Head of Music and Arts, BBC


Tickets: £25 (in advance), £30 on the door.

---
HOW TO FIND THE CONCERT HALLS IN OXFORD:

The maps below show the locations of popular concert venues in the city including the Holywell Music Room and SJE Arts' St John the Evangelist church, as well as the location of the Oxford Playhouse's Tickets Oxford box office.

All venues are well serve by nearby pubs.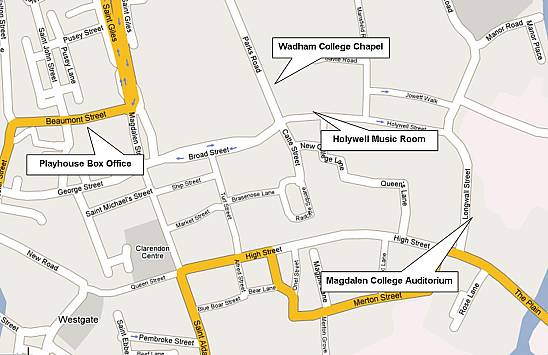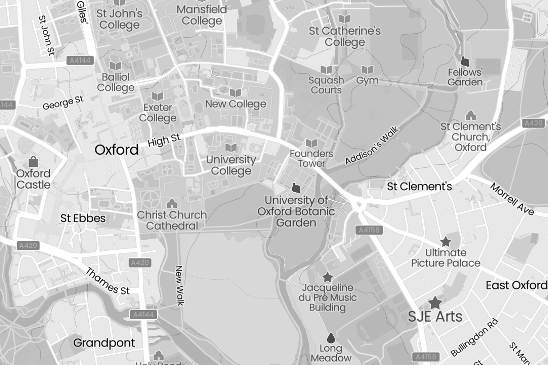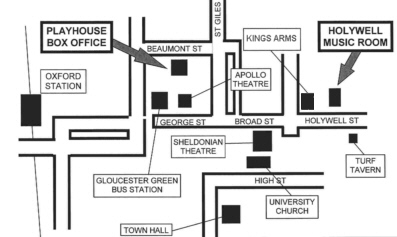 ---

Click on the image below to read reviews of past Oxford concerts